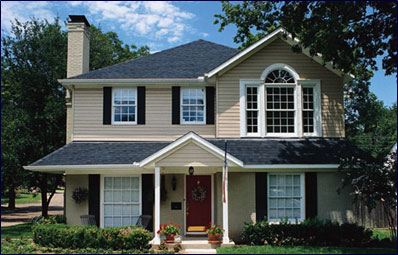 One of the most important reasons people buy a home is because of their desire to have something to call their own. At the same time, homeowners accumulate wealth for the future by benefitting from a residence they can use, improve and enjoy. The differences between each individual's desires are their essentials and what is important to them. From public transportation to the number of bedrooms their next home should have, PGM can help you create a comprehensive wish list and work off out it.
2010 National Association of REALTORS® Profile of Home Buyers and Sellers
What's the Right Home For You?
Looking for a house to buy? This section will help you create a prioritized list of features to narrow your search.
How Much Can You Afford?
How much can you afford to spend? Review your income, savings, and debt to figure out your spending limit. You can also contact a PGM Associates professional to help you sort out your finances.
Do You Know The Neighborhood?
Evaluating neighborhoods and surrounding areas is essential for finding the perfect home.
Already Have a Home?
Buying a home while selling an existing home has its own set of challenges. This section provides you with expert advice on buying a home and can help you navigate through the steps successfully.
Shopping for a Home.
At PGM, our Agents devote a great deal of time to helping you shop for a home, compare pricing, and compile statistics to make your decision easier.
Services PGM Provides to Buyers:
We talk with you to identify you and your family's needs.
We educate you concerning the home buying process so that know what to expect.
We work with a network of lenders to pre-qualify you for the perfect mortgage loan.
We show you properties that meet your specific needs, in communities that you desire.
We show you comparable sales sheets similar to the property and for the community you select.
We assist you with contract and home inspection negotiations.
We work diligently to have the closing process be an easy one.